ULTRASONIC METERED DOSE INHALER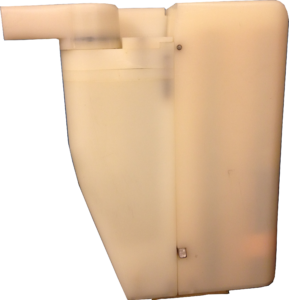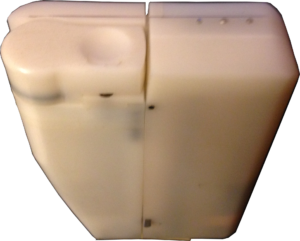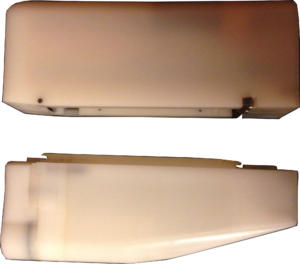 A hand-held pocket size device to dispense a metered dose aerosol of solutions and suspensions. This device contains an electronics compartment and a disposable drug canister. The picture  shows the drug canister circuit board and the final seven layer electronics circuit, for the battery powered device. The drug canister board holds medication related data, and differentiates the drug canister for the inhalation controller in the electronics compartment.
Accurate and reproducible delivery of drug suspensions and solutions
Consists of a reusable drug canister and a electronics pack
Ensures patient compliance
Breath actuated
Little bigger than a cigarette pack
Low Power consumption: 10 watts
Power source -- 4 Duracell DL123A batteries
Pulsed dosage current -- 1.2Amps for 1 second
Leakage magnetic field -- 157 mGauss at one inch
Low Battery indicator
Low Dosage indicator
Spill proof drug canister
Dispense Time Compensation: Microprocessor based implementation of the nebulizer provides the ability to re configure it and change the medication dispense time based on :
The type of medication.
Height of medication in the fountain
State of charge of the batteries.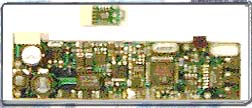 We are looking for sponsors to develop this technology. It is estimated that a validated device can be developed in 18-24 months.